Can I Smoke While Using Invisalign?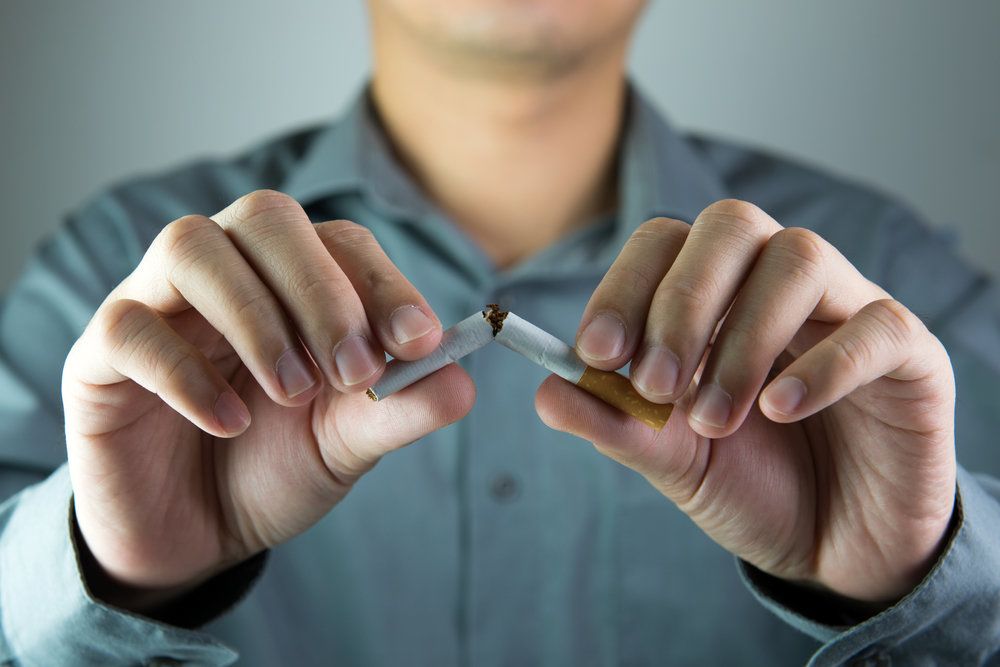 Invisalign is an option for smokers, but careful steps need to be taken. Heavy smokers may need to consider alternative orthodontic options. During your Invisalign consultation at our Memphis, TN, dental practice, Dr. Timothy Messer will determine if tobacco use is a barrier to Invisalign teeth straightening treatment.
How Does Smoking Cause Problems for Invisalign Treatments?
Beyond being a comfortable and highly effective orthodontic treatment, Invisalign trays offer a discreet alternative to traditional metal braces. Invisalign's SmartTrack material is virtually invisible, meaning few people (if any) will be able to tell that you have your aligner trays in.
Darkening Aligner Trays
Smoking negates this important benefit by darkening the aligner trays. As users smoke, small tobacco particles are absorbed into saliva where they eventually settle along the inside of your trays. Smoke can also form a dark film on the outside of your trays. This darkish layer leaves the smiles of users looking dark and unattractive.
Increased Risk of Tooth Stains and Decay
The buildup can even stain the teeth and possibly lead to tooth decay. To reduce the risk of experiencing these issues, there are simple steps that can be taken.
For Light Smokers
Light and social smokers may be able to avoid darkening of the trays by only smoking when their trays are removed. One easy way to do this is to time smoking breaks so they coincide with eating breaks. Once you begin your Invisalign treatments, you will need to remove the trays each time you eat.
The trays can easily snap off and be stored somewhere clean (like inside a mouthguard case) until you are done eating. These breaks are an ideal time to have your smoke break. Make sure to brush your teeth after eating, rinse your mouth with water, or wait a few minutes before placing your trays to avoid trapping food particles inside of them.
If you do need to take a smoke break outside of mealtimes, be sure to remove your trays every time you smoke.
Heavy Smokers
One problem facing heavy smokers is that the frequency of smoking can make removing and placing the trays impractical. If you use multiple packs per day, traditional orthodontic treatments may be a better alternative.
Due to the many oral and overall health problems associated with tobacco use, we encourage our patients to reduce or eliminate all tobacco use. Smoking has been linked to oral cancer and bone deterioration.
Teeth Whitening
If you use tobacco products, your teeth have probably suffered from discoloration. Smoking can stain the teeth. If you want to whiten your teeth by several shades, our office offers teeth whitening treatments.
Our office offers a convenient, in-office whitening option called Smile Perfected. The procedure combines a whitening gel with LED technology. The LED light accelerates the whitening process while a special protective barrier protects your gums and soft tissues.
Schedule Your Invisalign Treatment Today
Don't let concerns about your candidacy for Invisalign keep you from contacting our office. Invisalign treatments are available for smokers, but certain steps should be taken to prevent your trays from becoming dark. To learn more about this unique cosmetic treatment, please contact our office online or call (901) 751-1260.