Treat Tooth Discoloration with Porcelain Veneers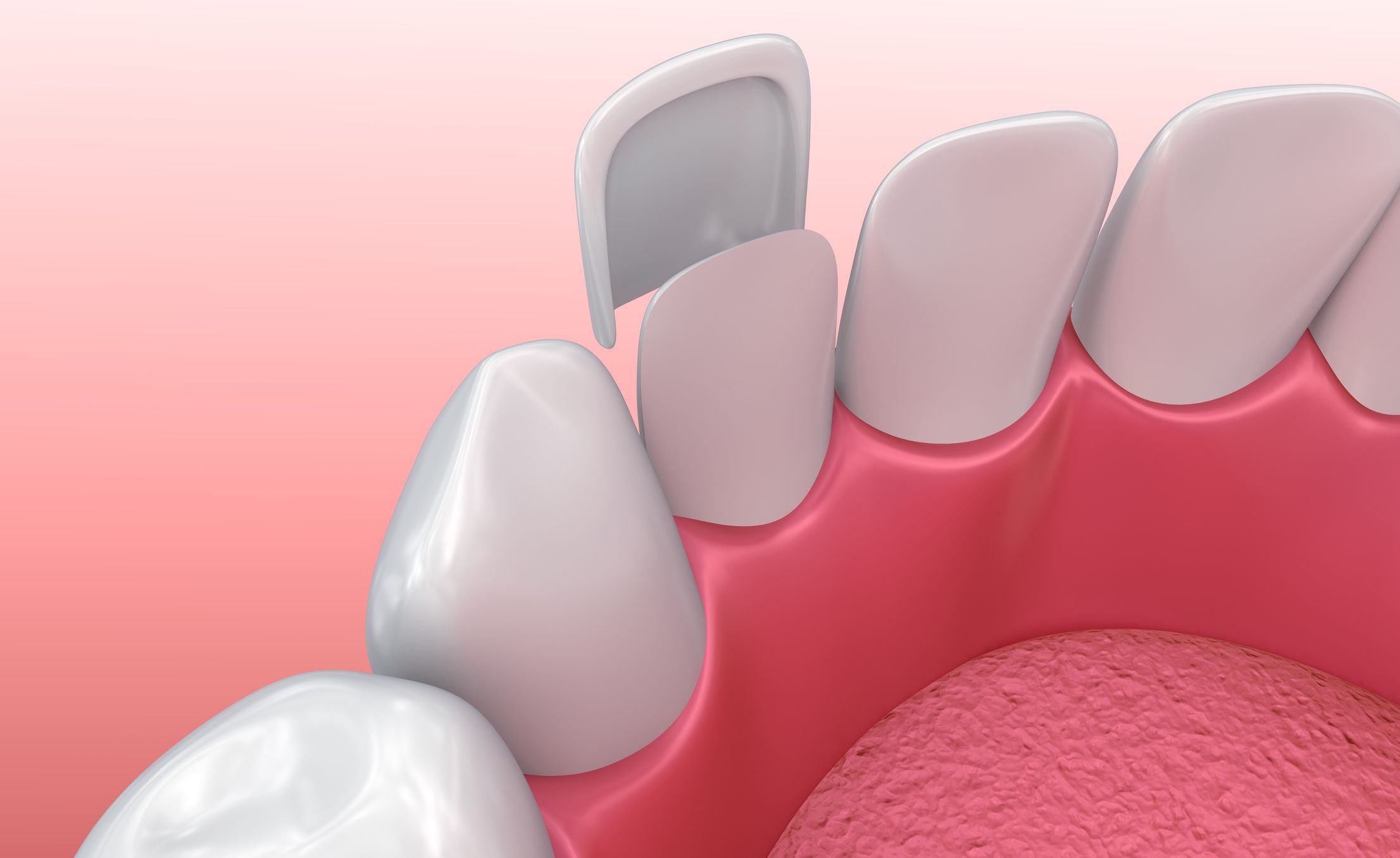 Tooth discoloration can blemish an otherwise beautiful smile. If your teeth are stained or darkened, you're not alone. Tooth discoloration is one of the most common dental imperfections we see at our Memphis, TN office.
For some patients, porcelain veneers offer an effective and long lasting treatment for discolored teeth. Porcelain veneers cover the natural teeth with a thin porcelain shell that leaves your teeth looking white, even, and healthy.
After examining your teeth, Dr. Timothy Messer will determine if the ideal treatment option is porcelain veneers for discolored teeth, or if an alternative cosmetic treatment, such as teeth whitening, is more appropriate.
Common Causes of Teeth Discoloration
Genetics and age are the leading causes of teeth discoloration. Other common causes include:
Coffee
Tea
Smoking
Poor dental hygiene
Excessive use of fluoride
Certain medications
Following your porcelain veneer placement, you'll want to avoid these causes of dental stains. Porcelain is stain-resistant, not stain-proof.
Am I a Candidate for Porcelain Veneers?
Why do some individuals opt for porcelain veneers over more affordable treatments like teeth whitening? The reason depends on the type and extent of your tooth discoloration.
While teeth whitening can deliver brighter, whiter teeth, the cosmetic treatment may not minimize the appearance of certain types of tooth discoloration.
In addition, porcelain veneers are uniquely versatile among cosmetic dentistry options in that they address other cosmetic imperfections.
Ideal candidates for porcelain veneers are often concerned about:
Stains: Porcelain veneers treat both intrinsic (affecting the inner layer of enamel) or extrinsic (affecting the outer layer of enamel) stains. Even severe discoloration can be treated with porcelain veneers.
Blemishes: Beyond treating stains, porcelain veneers can address minor chips, cracks, and misshapen teeth.
Candidates for porcelain veneers should be willing to clean and maintain their new veneers. Twice-a-year visits to the dentist are one way to ensure that your veneers last.
The Treatment Process
Your transformation from stained to white teeth can be achieved in as few as two visits. Your first appointment involves a comprehensive exam with Dr. Messer. Once your oral health and cosmetic needs have been assessed, Dr. Messer will create a personalized treatment plan.
At your first treatment appointment, a small amount of your stained tooth's enamel will be removed to accommodate the veneer. Patients who experience dental phobia may be eligible for sedation dentistry.
After your tooth has been prepared, Dr. Messer will take an impression of your teeth. The impressions, along with color-matching details and design specifications, will be sent to our trusted laboratory.
After two to three weeks, Dr. Messer will place your new veneers. A special bonding material is used with the help of a curing light.
Contact Southwind Dental Care Today
When properly taken care of, veneers can last 10 years or longer. Because they are custom-crafted, the veneers leave your smile looking natural and more beautiful.
You are in good hands at Southwind Dental Care. Dr. Messer has had extensive post-graduate training in cosmetic dentistry and is a proud member of the Academy of Cosmetic Dentistry. To learn more about the benefits of porcelain veneers for treating discolored teeth, contact our office online or call (901) 751-1260.