Closing Gaps with Invisalign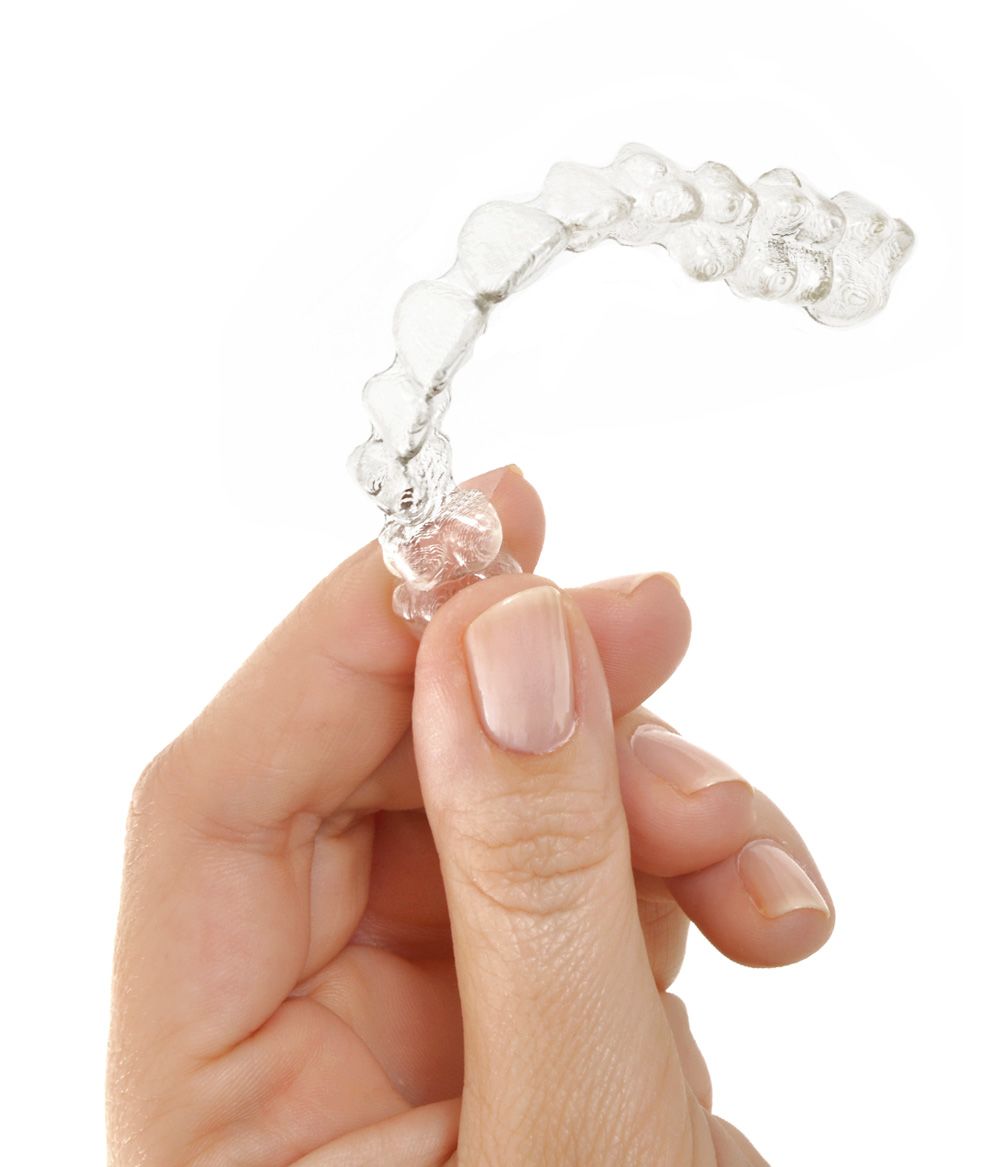 At Southwind Dental Care, Dr. Timothy S. Messer offers a range of cosmetic dentistry treatments that can improve the appearance of otherwise healthy smile. For those of our Memphis, TN patients that have spacing issues, such as gapped teeth, Invisalign is an excellent treatment option.
Invisalign® clear aligners can close the spaces between the teeth. If you want a faster, more discreet treatment, learn more about Invisalign for gapped teeth in this blog post.
Common Problems with Gapped Teeth
If you have gapped teeth, you may feel self-conscious when smiling, especially when the gapped teeth are located in the front of your mouth.
Many patients seek treatment for aesthetic reasons. However, uneven spacing between the teeth can also cause food debris to become trapped more easily when eating, and contribute to an increase risk in tooth decay.
In addition, some patients experience discomfort when chewing or biting into hard foods with teeth that have excess space between them.
The Clear Choice for Gapped Teeth
If you want to close the gaps in your smile without wearing the brackets or wires, consider Invisalign. As an Invisalign provider, Dr. Timothy S. Messer can determine of you are a good candidate for treatment.
You should know that Invisalign clear aligners are FDA-approved and formulated without BPA or latex. Though removable, Invisalign clear aligners should be worn for at least 22 hours a day to more quickly close uneven spaces around teeth and shift your smile into alignment.
The Proven Invisalign Method
Invisalign products are backed with more than 20 years of research, and 5.5 million individual cases. Dr. Messer uses Invisalign treatments because of their overwhelming success with millions of patients around the world.
Invisalign's patented SmartTrack plastic has earned Invisalign a top position in the clear aligner industry. SmartTrack plastic offers:
Gentle treatment: Teeth shift into place with a continuous but mild force.
Maximum control: Intricate groove lines precisely move teeth, while exerting optimum control over micro movements to create precisely aligned teeth.
Optimal comfort: The snug fit of aligners keeps them from slipping during the day or night.
Faster treatment times: Invisalign treatment is up to 50 percent faster compared to other orthodontic solutions. Average treatment time for most adults? Twelve months.
Candidates for Treatment
Dr. Messer can determine if Invisalign treatment is right for you. Generally, patients with gapped teeth must be:
Over the age of 16
Dedicated to wearing the clear aligners daily
Ready for a 12-month or longer treatment timeline
In good general and oral health
Because Invisalign is a removable treatment, older teen or adult patients who will be diligent about wearing their aligners are usually the best candidates. Smile correction can only occur if the aligners are regularly worn, and patients can commit to the full length of treatment (which varies for each patient).
Additionally, restorative procedures such as fillings or root canals, should be completed before any cosmetic procedure begins.
Contact Us for an Invisalign Consultation
Ready to get straighter teeth? Call us at (901) 751-1260 or contact us online to schedule a consultation with Dr. Messer. An examination and procedural cost estimate can help you decide if Invisalign clear aligners are the solution for your gapped teeth.